Announcing the 2022-23 Arts Leadership Residency Cohort
---
Theatre Bay Area's Arts Leadership Residency removes roadblocks to arts leadership for historically marginalized groups by funding theatremakers in residence at professional theatres where they will be mentored by the artistic director or managing director and direct or produce a significant project. Learn more here: Theatre Bay Area Arts Leadership Residency.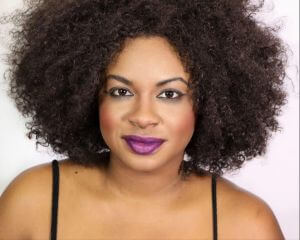 Tanika Baptiste, in residence at Theatre Rhinoceros
Tanika Baptiste (she/they) is a 3x Nominee of the SFBACC Awards, a Shellie Award nominee, and was named the San Francisco Broadway World Person to Watch Female 2020. Baptiste has performed and/or directed with Marin Theatre Company, La Jolla Playhouse, San Diego REP, Berkeley Rep Ground Floor, Marin Shakespeare, The Old Globe, ACT, Lorraine Hansberry Theatre, and Diversionary Theatre.
THE PROJECT: As part of the Arts Leadership Residency, Tanika Baptiste will produce and direct Group Therapy, a new play by local playwright Kheven LaGrone about aging, healing, and connecting as queer human beings of color, premiering at the start of Rhino's 2023-24 season in the new Castro blackbox location.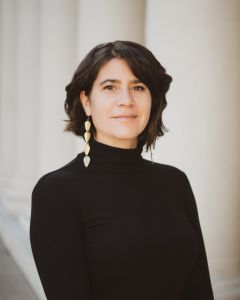 Amal Bisharat, in residence at Golden Thread
Amal Bisharat (she/her) is a Palestinian American multidisciplinary artist. She is in the process of creating her first musical, a Palestinian refugee story adapted from the best-selling novel Mornings in Jenin by Susan Abulhawa. As a singer, songwriter, and multi-instrumentalist, Bisharat has been writing, recording, and performing with bands all her life, with songs featured on stage, radio, and TV. As a photographer, she has worked with groups like the Yerba Buena Gardens Festival, RAWdance, and Alonzo King Lines Ballet.
THE PROJECT: Amal Bisharat will produce Golden Thread's 2023 ReOrient Festival with Executive Artistic Director Sahar Assaf, as well as direct one of the selected plays in the festival. ReOrient includes a mainstage production of curated short plays, a Forum program consisting of panels and round table discussions about theatre and the Middle East, and a development camp designed to jumpstart the artistic process in advance of the rehearsal process.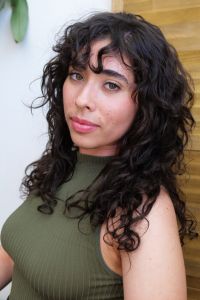 Mylo Cardona, in residence at Oakland Theater Project
Mylo Cardona (they/them) has devoted their life to the theatre, specifically to using it as a tool to activate audiences and incite political change. They've worked as an actor, Theatre of the Oppressed facilitator, and producer in Los Angeles, Sacramento, and the Bay Area, working on shows such as The Drowsy Chaperone, Displaced, The Crucible, and F*ggots and their Friends Between Revolutions. They graduate from UC Berkeley in December.
THE PROJECT: Mylo Cardona will join Oakland Theater Project's producer residency to shadow their core artistic and administrative leadership, culminating in independently producing OTP's late summer 2023 production.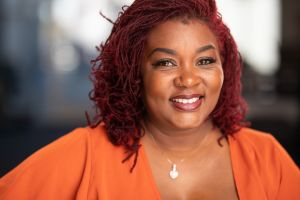 Phaedra Tillery-Boughton, in residence at SFBATCO
Phaedra Tillery Boughton (she/her) is an actor, director, playwright, casting associate, and arts advocate. She has worked with Hillbarn Theater on Clybourne Park (Director); Ain't Misbehavin' (Armelia McQueen/Assistant Director); 1940s Radio Hour (Geneva); The Color Purple; and To Kill a Mockingbird. Other credits: Caroline or Change and Little Shop of Horrors (Ray Of Light Theatre); Newsies (Woodminster); Tarzan (PAP), and Avenue Q (NCTC). IG: @phaedratboughton
THE PROJECT: Phaedra Tillery-Boughton will serve as the Associate Producer for SFBATCO's 2023 season, which will include the West Coast Premiere of Mona Pirnot's Private, a co-production with SFArtsED, and the 2023 New Roots Theatre Festival. As Associate Producer, Phaedra will also be involved in SFBATCO's new works incubation program, the Creators Lab, as well as the internal development of three original works: Every Saturday Night, Sign My Name to Freedom: The Unheard Songs of Betty Reid Soskin, and The Day the Sky Turned Orange.
Photo Credits: Kendra Truett Photography, Amal Bisharat, Camila Conte, and @tracymartinphotography
This program is funded in part with the generous support of The National Endowment for the Arts and Amazon.