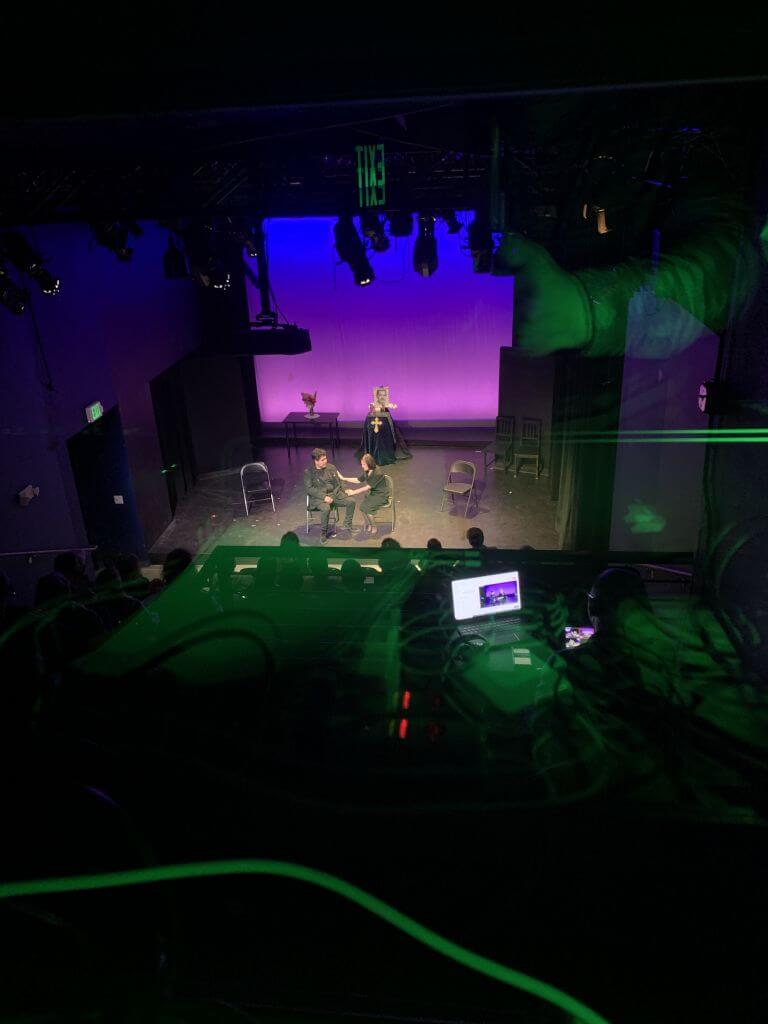 Theatre Bay Area has proudly served the San Francisco Bay Area theatre community for nearly 50 years.
Our Company Members reflect the full spectrum of theatre companies across 11 counties, including nonprofit theatres of all sizes, from the largest LORT to the smallest indie theatre, as well as cultural centers, venues, training and development centers, for-profit companies, and more!
Together, we are an alliance of theatremakers that promotes, strengthens, and advocates for the theatre industry in our region.
Company Member Benefits
Free, unlimited show listings on What's Playing
Free, unlimited job & audition listings on our trusted job boards
Priority, discounted access to TBA advertising channels
Access to TBA's searchable Talent Bank, featuring theatremakers of all disciplines throughout the Bay Area
Customizable company profile in our theatre directory
Monthly networking with fellow theatre leaders at the Artistic Director and Managing Director affinity groups
Priority access and discounts for webinars, professional development programs, and networking events
The Insider: TBA's monthly e-newsletter
Email reminders for grant deadlines, arts advocacy alerts, and upcoming events
Ability to place Theatre Bay Area logo on your company's website, marketing materials, and programs
Exclusive discount ticket offers for shows across the Bay Area
Subaccount Benefits
TBA Company Members can invite up to 15 subaccounts, so their employees enjoy all the benefits of Premium Individual memberships:
The Insider: TBA's monthly e-newsletter
Email reminders for grant deadlines, arts advocacy alerts, and upcoming events
Premium Talent Bank profile with videos and additional photos
View our members-only opportunity boards for jobs, auditions, and playwright opportunities throughout the Bay Area
Priority access and discounts for webinars, professional development programs, and networking events
Exclusive discount ticket offers for shows across the Bay Area
Associate Member Benefits
For a reduced price, non-producing organizations (such as libraries, schools, and museums) receive:
Priority, discounted access to TBA advertising channels
Access to TBA's searchable Talent Bank, featuring theatremakers of all disciplines throughout the Bay Area
Free, unlimited job & audition listings on our trusted job boards
Nonprofit Company Membership
Starting at $135
per Year
Budget size $0 - 25,000 = $135

Budget size $25,001 - 100,000 = $230

Budget size $100,001 - 300,000 = $300

Budget size $300,001 - 500,000 = $345

Budget size $500,001 - 1,000,000 = $410

Budget size $1,000,001 - 3,000,000 = $535

Budget size $3,000,000+ = $660
Commercial Company Membership
Starting at $150
per Year
Budget size $0 - 25,000 = $150

Budget size $25,001 - 100,000 = $260

Budget size $100,001 - 300,000 = $330

Budget size $300,001 - 500,000 = $385

Budget size $500,001 - 1,000,000 = $455

Budget size $1,000,001 - 3,000,000 = $595

Budget size $3,000,000+ = $730