Angel Adedokun Awarded the 2022 RHE Foundation Artistic Fellowship
---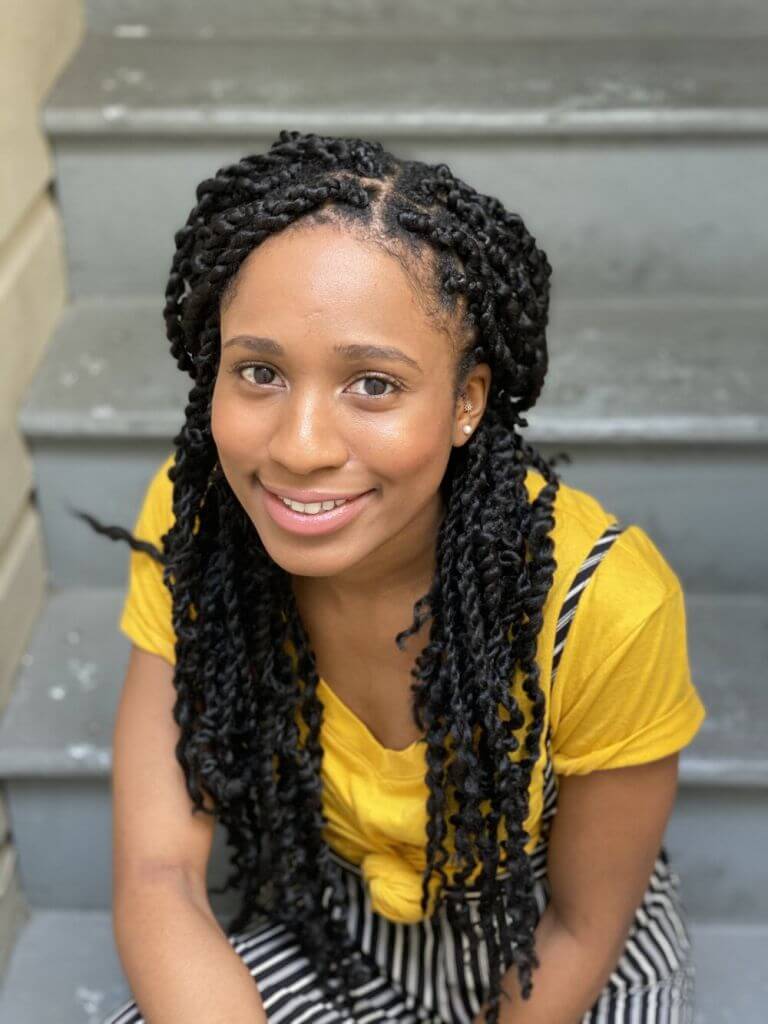 Theatre Bay Area and the RHE Charitable Foundation are thrilled to announce Angel Adedokun as the 2022 RHE Foundation Artistic Fellow.
Angel is a bilingual vocalist, songwriter, and dancer who will be featured as Hélène in Shotgun Players' upcoming production, Natasha, Pierre & the Great Comet of 1812. Her debut EP, Love Always, Angel, was released in 2020.
The RHE Foundation Artistic Fellowship makes a significant investment in an individual artist that will allow them to take the next step in their career. Candidates for the RHE Artistic Fellowship are female or nonbinary actors of color with exceptional promise nominated by a diverse panel of established theatre professionals.
The $10,000 Fellowship "provides a jet pack to the careers of our awardees," says Jennifer Sousae, Executive Director of RHE Charitable Foundation. "I follow our awardees' careers for years afterwards. It's deeply gratifying to see how much they've accomplished. Past awardees have appeared on Broadway and on LORT stages across the nation."
Notable past Artistic Fellows include Reggie D. White (2014), Artistic Director of the Atlantic Acting School, Sarita Ocón (2016), recently appearing Off-Broadway in PLACAS at Puerto Rican Traveling Theater, and Cindy Im (2018), whose recent credits include The Chinese Lady at The Public Theater/Ma-Yi.
"There are very few awards designed specifically to help women and nonbinary actors of color advance their careers," adds TBA's Executive Director, Sean Fenton. "There are so many roadblocks for BIPOC actors. When we invest in promising talent, the whole theatre sector stands to win. TBA is excited to continue our partnership with RHE Charitable Foundation for this important award."
The eight other nominees for the 2022 RHE Foundation Artistic Fellowship are rising talents worthy of recognition. Nominees include Sophia Alawi, Rolanda Bell, Katrina McGraw, Alicia M.P. Nelson, Aidaa Peerzada, Chanel Tilghman, Princess Washington, and Jasmine Milan Williams. The application process included mentorship and networking opportunities with leaders in the Bay Area theatre community.
The RHE Charitable Foundation is dedicated to edgy arts, human resilience, and the environment. It honors the legacy of generosity of its tireless volunteer founder, Richard H. Epstein. Learn more about the RHE Charitable Foundation.