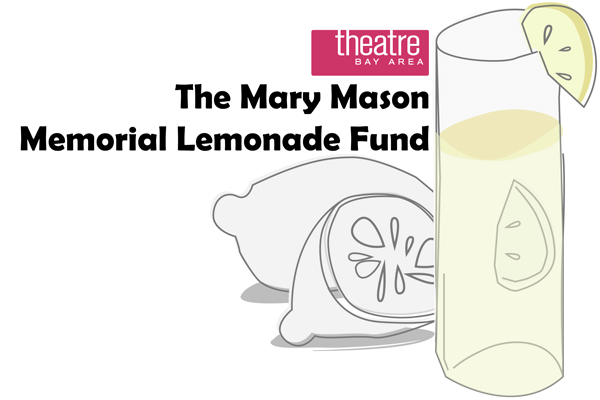 Making Lemons into Lemonade for Over 20 Years.

The Mary Mason Lemonade Fund is a confidential resource for theatre practitioners with critical illnesses, conditions, or injuries who are in need of supplemental financial assistance.

Since 2000, Theatre Bay Area has distributed over $100,000 to theatre workers in need through the Lemonade Fund. Much of it is made possible through generous donations by fellow artists. 


Giving to the Lemonade Fund
Join the hundreds of theatre artists and other supporters who have made tax-deductible donations to the Lemonade Fund. (Please note: A donation cannot be earmarked for a specific person. Monies will be distributed equitably among all qualified applicants.)
Who is eligible to apply to the Lemonade Fund?
Any resident of the San Francisco Bay Area who has been an active participant in the theatre community — regardless of the income derived from that work — in at least two of the past five years and is currently living with a critical illness, condition, or injury is eligible to apply for the program. Applicants can request $250, $500, or $1000.