I'm Like A Utility Player: Meet TBA's Interim Managing Director
---
by Sam Hurwitt
Interim managing director Ann Marie Lonsdale comes to Theatre Bay Area at a transitional time for the organization. Brad Erickson is scheduled to end his 18-year tenure as executive director on February 28, 2022, with the search for his successor still underway.
It's been a while since Theatre Bay Area actually had a managing director. When Rachel Fink stepped down from that role in 2018, programs director Dale Albright briefly became interim managing director before being promoted to deputy director a few months later. Since Albright left TBA earlier this year, those duties were redistributed. Lonsdale comes aboard as interim finance & operations officer Nichole Gantshar leaves to take a the managing director position at PlayMakers Rep in North Carolina.
Originally from Oakland, Lonsdale started out as a theatre and dance performer, stage manager, and producer in Chicago and New York before moving more into arts administration. She has served as program manager of the Creative Capital Professional Development Program, general manager of the Center for Performance Research, and director of programs and deputy director of the Alliance of Resident Theatres/New York and has her own consulting practice called Partake Arts. Lonsdale started at Theatre Bay Area on December 1 in an interim capacity scheduled to last through August.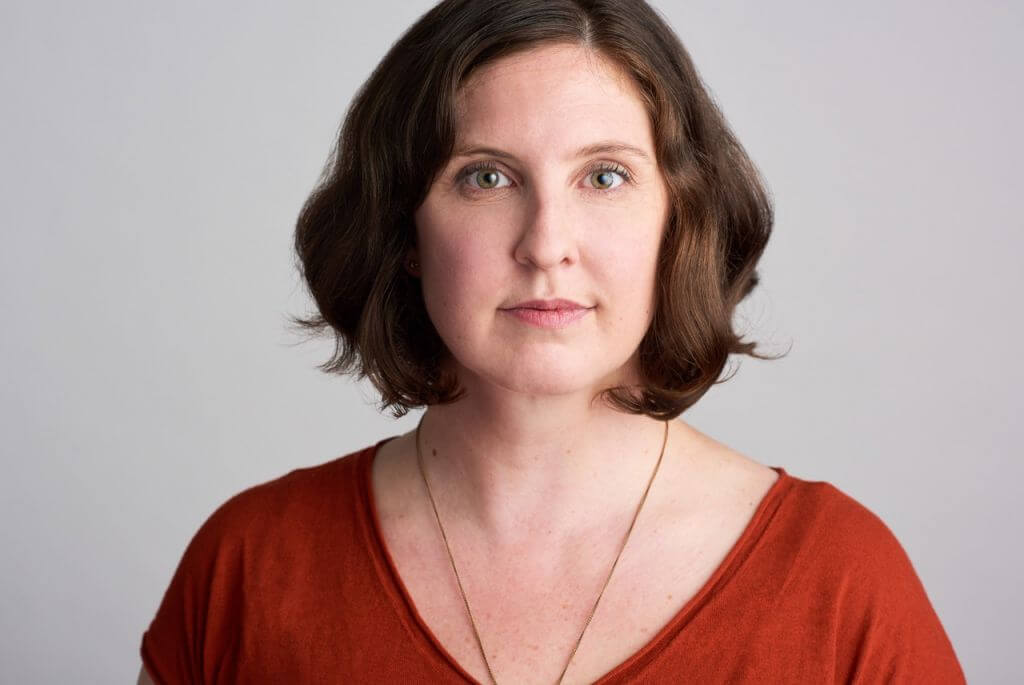 Ann Marie Lonsdale
What's your role as interim managing director?
I'm mostly working on finance operations and a little bit of human resource management, as well as some development work and then other duties as assigned. Really just I'm here to help. So I guess I'm like a utility player.
How is the managing director role different when the organization is between executive directors?
This job is not to replace the ED by any stretch of the imagination. I'm just stewarding TBA for a period, making sure folks get paid while the search process is ongoing. Searches can take a while, especially if they're done properly. But it's important to have someone in place as part of staff overseeing administration and finance and stuff like that. So that's my role. This is a temporary role to aid the transition and support the staff.
Are you currently in the Bay Area?
I am here for the holidays with my family, and I'll be coming back and forth from New York as it is safe to do so, to be present with all of the team. But because the TBA staff is a hundred percent remote right now, the geography isn't our biggest challenge.
Are there particular challenges that you're looking to tackle at TBA?
For me, it's about strengthening operations and systems and practices that support the staff, that support the community, and that help us to really meet the challenges of the last few years head on. We've been through a lot with COVID, and we've been through a lot with the reigniting of conversations around racial justice, which have always been a part of the activism and civic life of the area but that have been forefronted again, and necessarily so. And we have to build an organization that can respond to these challenges in our community really deeply. And sometimes that's going to mean paying bills on time and sometimes that's going to mean convening with community, creating space for conversations and embracing new ways of working as theatre artists.
Where are you from originally?
Rockridge in Oakland. I did my first shows in San Francisco. My first professional show I think was in summer of 1998. I did one show at the San Francisco Fringe Festival and one show with a company called Rough and Tumble.
How did you get into theatre?
My parents started taking me to plays when I was a young child. The family story is that my first play was Threepenny Opera at Oregon Shakespeare Festival. I danced as a child at Berkeley Ballet Theater and did stuff like that. I first came to theatre as a stage manager, and then I did improv and acting and design and directing and everything that I could get my hands on. I really fell in love with ensemble theatre and devised theatre. And then in 2007 I decided to go back to school and get my master's in arts administration from Teachers College, Columbia in New York.
And what drew you to doing arts administration?
Now I describe it as my creative practice. Facilitating artwork and its creation is the heart of what I do, but so is the work of arts services. Helping artists to learn how to define success for themselves and then go and get it, and helping to create relationships that are going to be meaningful and respectful and create sustainability for artists' careers has been at the center of my work for the last 12 or 13 years now. So it's a real gift to get to work with TBA. And I'm not afraid of a spreadsheet. If you're the one who is willing to do it, sometimes you end up being the one who does it all the time. And that's totally okay with me.
Understanding that the new leadership will largely determine this, what do you see as the next phase for Theatre Bay Area?
I'm not sure I can speak to that. But I know that the next part of TBA's life is going to be about emerging from the generational challenge of COVID in a sustainable way and really leaning into the sustainability arm of its current strategic plan. And I think that this is true for all organizations. All nonprofits, all performing arts organizations right now are engaged in some deep self-reflection, and TBA is among them. And that's a good thing. And it's going to manifest in a lot of different ways. It could manifest in terms of the leadership. It could manifest in terms of programming. It could manifest in terms of business model. But I think it's all going to come back to re-engaging and deeply engaging with core values around anti-racism and other mission-driven work that helps to support the Bay Area theatre community. It's a community that has been through a lot in the last two years, with calls for greater transparency and accountability that's going to be present in all of the conversations that TBA is having and is a part of for years. And it should be.
Sam Hurwitt is a freelance journalist and playwright based in the Bay Area. Follow him at
twitter.com/shurwitt