A New Cohort of Tomorrow's Leaders Joins the TBA Arts Leadership Residency
---
By Edward Guthman
Four Bay Area theatre artists have been chosen in the second round of Theatre Bay Area's Arts Leadership Residency. Virginia Blanco, Devin Cunningham, Daniel Duque-Estrada, and Julius Rea will each receive $12,000 for a 480- to 640-hour residency.
The initiative was generated to redress the racial imbalance in theatre management. "We want to see arts leadership nationwide reflect our diverse population," said TBA programs officer Melissa Hillman.
Residents will be mentored by a theatre company's artistic director or managing director. Blanco will work with artistic director Jeanette Harrison at AlterTheater Ensemble, Cunningham with executive director Sherri Young at African-American Shakespeare Company, Duque-Estrada with artistic director Sean San Jose at Magic Theatre, and Rea with managing director Stephanie Shoffner at Lorraine Hansberry Theatre.
The residents were chosen by a panel of five: Michael Rice, Leigh Rondon-Davis and Aidaa Peerzada, each of whom was a resident in the first round of TBA's Arts Leadership Residency, Khalia Davis, artistic director of Bay Area Children's Theatre (BACT), and Cindy Yoshiyama, managing director of Ferocious Lotus Theatre Company.
Each of the four new residents spoke recently with TBA: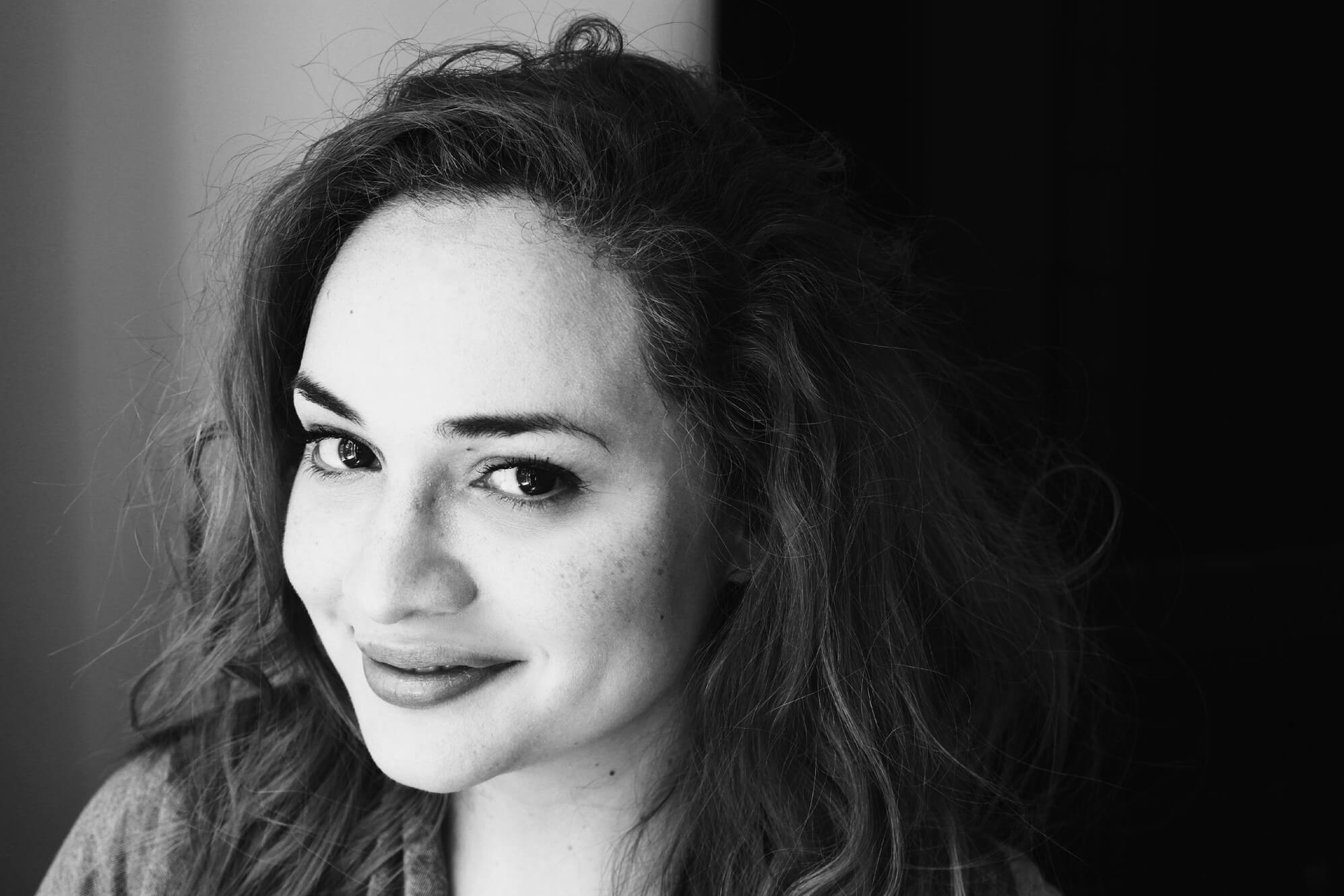 In her native Argentina, Virginia Blanco grew up in the theatre. "My father Luis is a theatre maker. He used to bring me to rehearsals and actors would take turns taking care of me as a toddler when they weren't on stage."
She acted in her teens and at university in Buenos Aires and today, after stints as a fashion journalist and perfumer, Blanco is immersed in theatre once again. She founded La Lengua Teatro en Español in 2019 and is an Artist in Residence at BRAVA! Women in the Arts. She is still a perfumer.
At AlterTheater Ensemble in San Rafael, Blanco will produce Decolonization Stories, a festival of commissioned short plays offering counter-narratives to the colonization of the Americas. The call for submissions is open to all the Americas, and plays can be written in Spanish, Native languages, Portuguese, English or Spanglish.
Originally an actor, Blanco, 41, moved to the U.S. in September 2012. Her residency at AlterTheatre, she says, is "a unique opportunity for me … as a female/Latina/immigrant/emerging artistic director. Working with an experienced and strong female-led company is the best way to learn."
Blanco will work with Harrison on grant-writing and fundraising. "The most important interest that I feel Virginia brings to our field is her desire to use theatre as essentially a community-building tool," Harrison says. "This is what I feel is the future of theatre, and we should all be leaning into this more."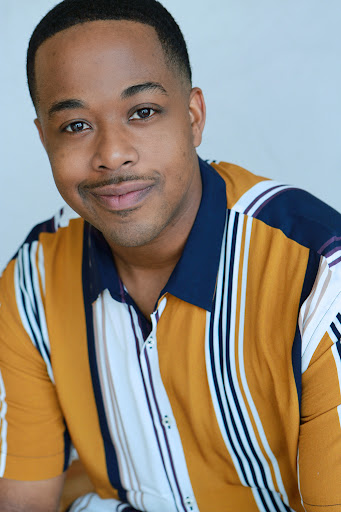 Devin Cunningham knew from an early age that he wanted to be a performer.
"When I was in the children's choir I had a solo and told the girls, 'I'm James Brown and you're The Supremes, so back me up.' I guess I've always wanted to lead."
Cunningham, 29 and an Oakland native, has worked with the African-American Shakespeare Company for five years, playing parts in Cinderella, Richard III, Black Eagles and The Trial. As a resident he'll work as associate artistic director with artistic director L. Peter Callender and learn the rudiments of creating and running a theatre company from Sherri Young: managing employees, attending board meetings, handling finances, and writing grants.
Cunningham will direct Cinderella, a holiday staple at African-American Shakespeare Company since 2000. He wants to give it a fresh staging: "I'm interested in bridging tradition with modern Black culture. I want to see a more witty, funny Cinderella who ascends the throne. I want to incorporate Black folklore into the show by shifting the fairy godparent to either a Griot or Brer Rabbit."
Beyond Cinderella, he wants to bring works by the classic Black playwrights Langston Hughes, Amiri Baraka, and Ed Bullins to the company. Ibsen, Tennessee Williams and Shakespeare are important, he says, but "we should have our classics alongside the others. I also want to work on new plays, especially from the Bay Area. We are the product of other suns and the stories of Black Bay natives are rich and steeped in culture."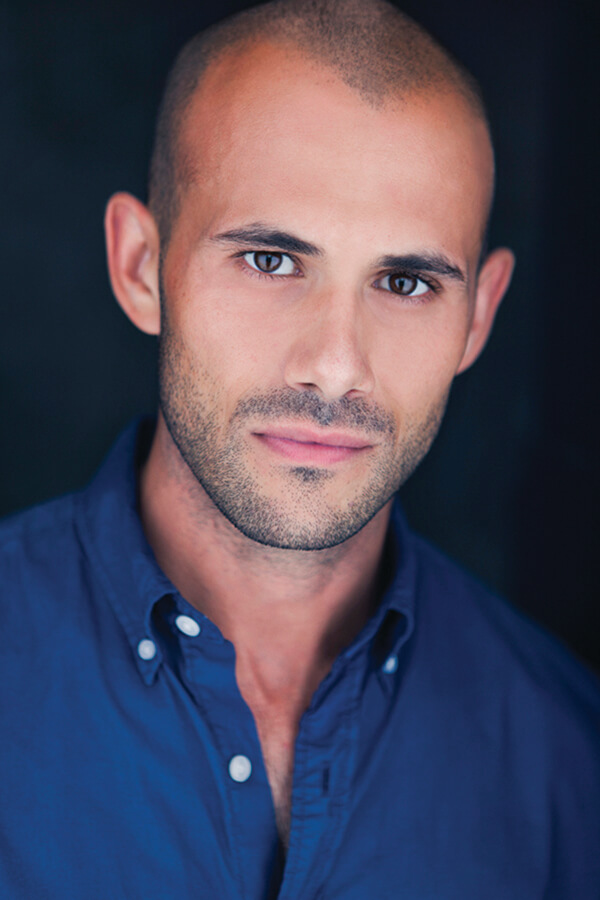 The pandemic brought veteran actor Daniel Duque-Estrada back to the Bay Area, where he was reared. Having worked with the Oregon Shakespeare Festival, Trinity Rep in Providence, RI, and the Dallas Theatre Center, he found himself out of work early last year, like nearly every theatre professional in the country.
To keep his creative chops active, Duque-Estrada sought out Sean San Jose, who earlier this year became artistic director of Magic Theatre. "Sean was honest with me [about opportunities at the Magic]," Duque-Estrada says. "There wouldn't be any money but I could volunteer. So I did. Painting, talking, listening, even acting."
Duque-Estrada, 41, will plan and produce new programming with San Jose. He'll also develop Mima, a film/theatre hybrid performance that he first conceived 15 years ago.
"Mima was something I decided to bring to Sean as an idea once the grant came along, and he couldn't have been more supportive. Many things inspired it, but mostly it comes from a lifetime of looking at a picture of my mother at 4 years old, a little girl in Cuba, long before events would change her, bring her to San Francisco."
Duque-Estrada first worked with San Jose when he was an undergraduate at UC Berkeley, and later at Campo Santo. San Jose's leadership style, he says, "is very familiar to me. You run things like family, like the dinner table on Noche Buena. Everyone is welcome, someone always speaks your language.
"What matters is who's at the table, who keeps coming back, and how do we open it up wider. That means programming. That means community. Sean inspired that in me."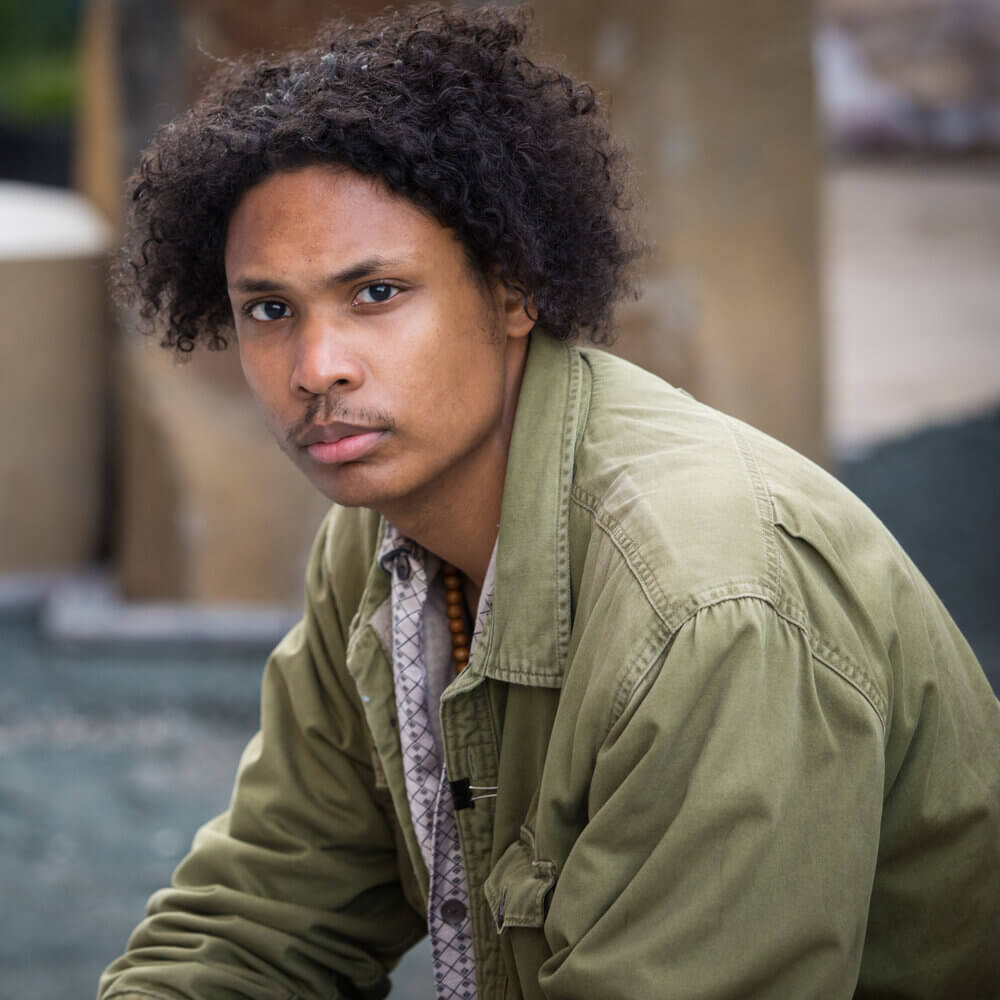 On his website Julius Rea calls himself "a jack of all trades, master-in-the-making." In addition to writing plays and making theatre, he's been a personal chef, a graphic designer, a poet, and a conflict resolution facilitator.
He came to theatre in a roundabout way. While studying journalism and filmmaking at San Francisco State, he says, "some of my filmmaking friends suggested that I try my hand at playwriting." He enrolled in a class and the result was his first play, 4/11. He also wrote Mercy, a finalist in the 2020 Bay Area Playwrights Festival, and had his work performed in the Greenhouse Theatre Festival.
Rea, 30, will assist managing director Stephanie Shoffner at Lorraine Hansberry Theatre, producing several shows including Soulful Christmas, a LHT holiday staple since 2014. "I will serve as producer by handling budgeting and contracting, and developing an organizational plan and production schedule," he says.
"We look forward to having a millennial voice at the table," says Shoffner. "LHT is an incubator for career-building opportunities for BIPOC theatre makers, and this opportunity will provide a managing director's perspective on what it takes to run a theatre company."
Rea was reared in Concord and Pleasant Hill-"I am Black and Filipino, raised by my mother and my aunts"-and lives in Oakland today. In addition to working at LHT, he'll continue to co-run The Forum Collective, a performance company in Oakland. An actor as well, he played in the Benicia Old Town Theatre Group's production of Lynn Nottage's Pulitzer Prize-winning Sweat.
Edward Guthmann is a journalist, author and former staff writer/film critic at the San Francisco Chronicle. Go to www.EdwardGuthmann.com.