10 Tips for Choosing Your Audition Monologue
---
By Melissa Hillman
Finding the right piece can be one of the most stressful parts of a big audition. Often what works very well within the context of a full production won't serve you well as an audition monologue. Stress no more! Bay Area casting directors Amy Potozkin, Meryl Shaw, Josh Costello and yours truly weigh in on what makes a good audition monologue, as well as what to avoid.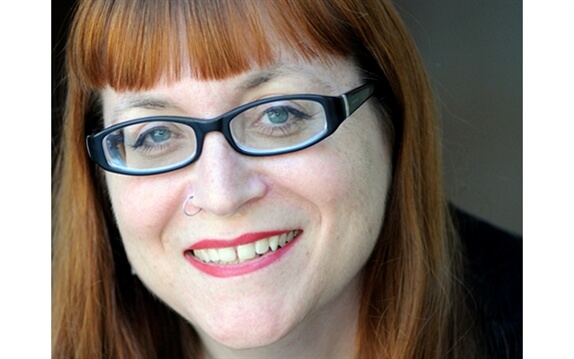 1. Choose material that fits you right now. Amy Potozkin says, "Select a monologue that is age appropriate, allows you to express the uniqueness of who you are and speaks to your strengths or is in your 'sweet spot.'" Choose a piece that showcases that, rather than something out of type. For example, remember "age appropriate" is what you read as, not what you are. If you're a 24-year-old woman who reads 17, don't choose older monologues because you're tired of playing young girls. Rock that type until your type actually changes; don't try to force a change with an audition piece. You won't be able to compete outside your type, but you can dominate your type with the right monologue. Age is just one example—think about all the things we consider when discussing "type": status, energy, personality.
2. Choose a monologue that's active. An audition monologue should be active and in the moment, not a character telling a story or a memory. Meryl Shaw says, "Look for pieces where the action is going on right now, right here, and where the character has something at stake. Pieces where your character wants something from the scene partner, or is having an in-the-moment discovery are the most dynamic." Find something where the stakes are high for your character. Josh Costello says, "Choose a monologue in which the character is clearly pursuing an objective with another character as opposed to just telling a story. What are you trying to get the other person to do, to feel or to understand? Do you succeed or fail?"
3. Don't do experimental, nonlinear work. This is really 2A, but it happens so frequently, it needs its own line. The obvious exception is if they're asking for such a piece because of the nature of the show for which you're auditioning. For most auditions, however, and certainly for large, regional auditions like the Theatre bay Area Generals, never choose that kind of material. It's impossible to tell from a nonlinear, poetic monologue what your acting skillset is, what your type is, or what makes you unique as an actor. We make our decisions about your acting from how you work with the text, and if the text is impossible to follow out of context, we have no way to evaluate you or your work. If we don't understand what's happening in the text, we don't understand your choices. Even if the play we're casting is nonlinear, a monologue that's impossible to follow doesn't give us the information we need to assess your abilities.
4. Choose a piece that showcases your acting, not some other skill. We can tell from your résumé that you have, for example, movement skills. If the piece we're casting requires strong movers, we'll have a specific movement component at the audition or callback. It doesn't serve you to throw a lot of unmotivated movement into a monologue. It doesn't showcase your movement skills; it just distracts from your acting skills. Don't choose Puck because you think the piece can sustain a bunch of movement. Choose Puck because you connect to the character, the language and the action of the monologue—what the character wants in that moment. Choose a piece to show off your acting chops, type and uniqueness. If we need to see your movement, lasso or juggling skills, we'll have a call for that.
5. Don't do a monologue from a production you've performed. Meryl Shaw says, "Using a piece from a production you've performed is challenging. You need to start all over again, and the monologue needs to become its own mini-play, as opposed to a moment in time in a larger arc. I discourage this choice; it's often hard to override the memory cells!"
6. Don't do a self-written monologue, a stand-alone piece or a piece that's not from dramatic literature. Yes, that includes sonnets. We know you believe your solo performance or the sonnet with which you won state speech and debate senior year is the one exception, but it's really not. These pieces are just beside the point for us. They don't give us the information we need to make our decisions, even if you crush them. It's like trying to audition for a new rap musical by performing "Singin' in the Rain." No matter how well you do it, we still don't have the information we need. Additionally, a lot of monologue books are filled with poorly written stand-alone pieces written by acting coaches. Choose a well-written piece from a play, and be sure to read the play as part of your prep work. "I don't have a problem with monologues that are found in monologue books," says Amy Potozkin, "as long as they are from plays and you read the entire play to understand your character, the situation, the relationship and all other pertinent details."
7. Don't do dialect unless the play for which you're auditioning calls for it and/or your execution is expert. Unless you are truly expert, maintaining an accent takes a certain percentage of your attention away from your acting and redirects it to accent maintenance. If the role for which you're auditioning doesn't call for it, there's no need to keep that plate spinning along with every other plate you're spinning. Accents are not impressive in and of themselves (especially that generic "Southern" accent that has no connection to any real region in the South), so don't fall into the trap of thinking showcasing that skill will make you stand out. Meryl Shaw says, "Only do dialect as your second piece. We want to hear your more 'natural' voice. If you are doing a dialect piece, be sure to get the training/coaching to perform it accurately."
8. Choose pieces that have a clear arc. Don't choose pieces that are one note. There's nothing that ruins an audition more efficiently than delivering a monologue that's one long, shouted, angry rant or nonstop weeping. Neither yelling nor crying are impressive as such, so don't choose work based on showcasing either. Josh Costello says, "Choose a monologue that gives you the opportunity to show off your skill with transitions, beat changes, those moments in which the tactic you've been playing in pursuit of your objective either fails, in which case you have to switch to a new tactic, or succeeds, in which case you move on to the next tactic. Transitions are where good acting happens, and if you don't have a couple of good ones in your monologue, then we can't tell that you're a good actor."
9. Don't choose pieces that are full of graphic violence, sex or offensive language. Remember that an audition is, after all, a job interview. Often the casting director doesn't know anything about you apart from what we see in the audition. "A lot of offensive language, or pieces that contain descriptions of graphic violent or sexual acts are just in bad taste at an audition," says Meryl Shaw, "and we do find out a lot about your taste in your choice of monologues."
10. Avoid the monologues that are overdone, but don't fret about it. While most casting directors are tired of the Durang tuna fish monologue, I Hate Hamlet, the jock strap monologue from A…My Name Is Alice, the bridal registry monologue from A…My Name Is Still Alice, Margie's monologue from Loose Knit, Savage in Limbo, and Neil LaBute in general, don't talk yourself out of a monologue to which you really feel connected because you're worried about boring us. This is particularly true for classic monologues, where your choices are limited, particularly if you're a woman. "If a popular piece is perfect for you, and you do it amazingly, use it and own it," says Meryl Shaw. "I had one day at ACT generals when I had five Juliets in one day. Number four landed it so beautifully that I felt I'd never heard it before in my life, let alone that day and in three productions I'd stage managed in the past!"
Melissa Hillman is the artistic director of Impact Theatre and the casting director at Bay Area Children's Theatre. She does private audition coaching (MelissaHillman.com) and blogs as Bitter Gertrude at BitterGertrude.com.