It's Time for Theatre Artists to Talk about VR and Immersive Tech
---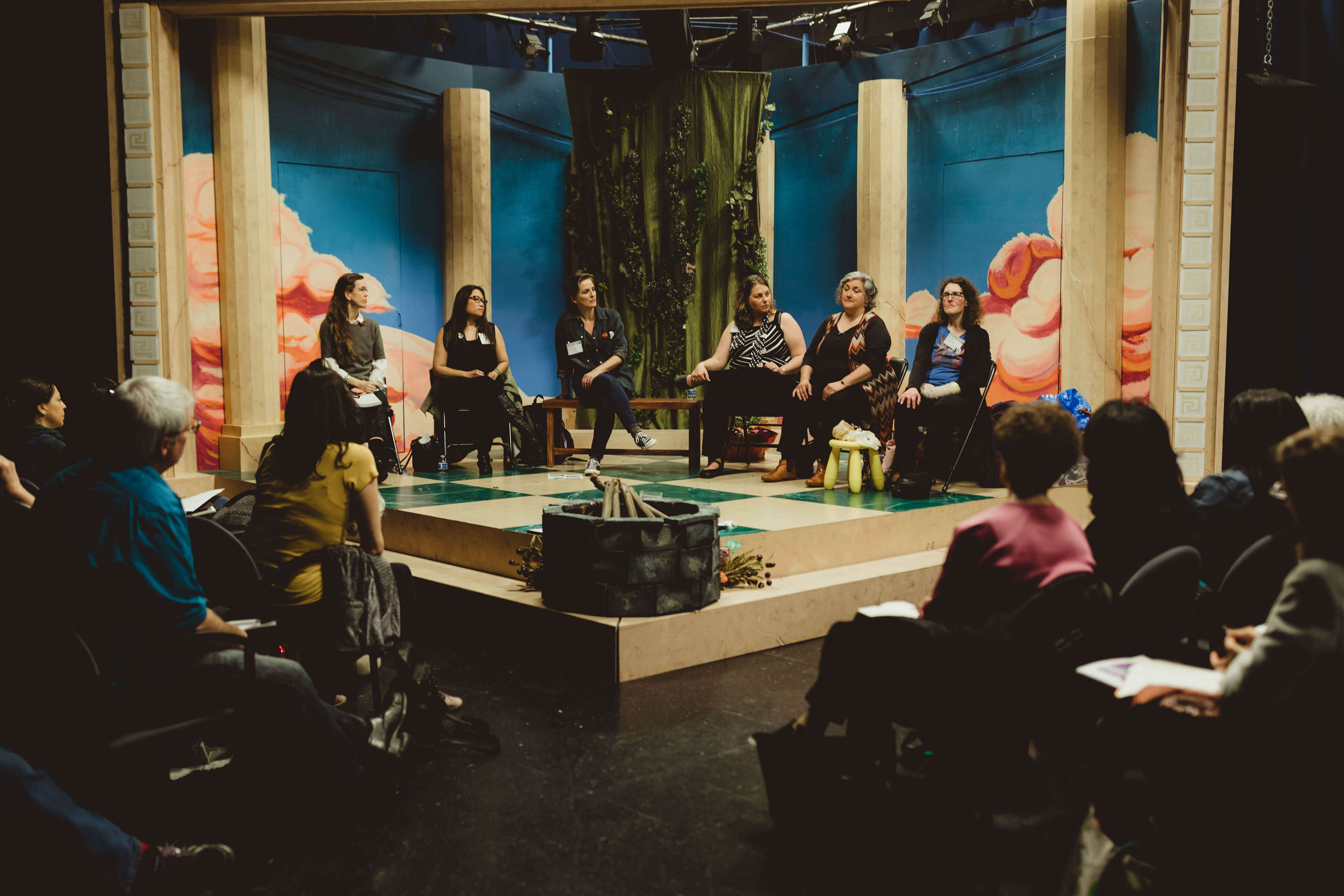 Theatre Bay Area's 2023 Annual Conference, itself a hybrid experience, will bring VR and immersive tech to the forefront.
Theatre Bay Area presents its 2023 Annual Conference: ENVISION, featuring leaders in the local and global theatre community. TBA's first ever hybrid conference takes place on April 10 across four performing arts venues in downtown Berkeley (Freight & Salvage, Aurora Theatre, Berkeley Repertory School of Theatre, and Bay Area Children's Theatre), with a robust virtual experience and interactive elements that connect the in-person and online attendees.
Extended reality (XR), the catchall term for virtual and augmented reality, is having a moment in the news, in the arts, and in home entertainment. Streaming and hybrid theatre have already transformed how people see a show. Artists in the field are facing closing companies and tight budgets while trying to recover from the pandemic, and for some the rise of at-home and tech-based entertainment has led to fear about the future of the industry.
But what do theatremakers need to know about this budding field? Writer-director-educator and VR expert Christopher Morrison will answer this question in the final plenary, "Envision the Future: What You Need to Know About VR & Tech". Morrison co-founded Impact Theatre, which ran for 20 years in Berkeley, CA, and has presented on technology in art around the world, most recently at SXSW and House of Lords in England.
On why this topic is so important at this moment, Morrison says,"XR is one of the most exciting storytelling opportunities of the last 50 years. We are at the birth of a new media. This doesn't mean live performance or theatre are 'left behind' . . . on the contrary, there are immensely powerful ways one of our oldest forms of storytelling can work hand-in-hand with one of our newest. Now is the time to learn how XR and theatre can work together!"
ENVISION presents an opportunity for the Bay Area theatremaking community to come together and learn about XR, as well as cutting-edge topics beyond technology. One such session, "Combating Misogynoir in Bay Area Theatre and Beyond" brings together an all-star panel moderated by Dawn Monique Williams with Tierra Allen, Elizabeth Carter, Margo Hall, and Saleemah Jones. Another session, "Theatre Education in the 'Post-Pandemic' World" will see experienced theatre educators Juan Manzo, Anthony Jackson, and LeShawn Holcomb answer the question "How do we foster a learning environment that is safe, creative, and connective?". And finally, "Resources for Accessible Performances Onstage, Backstage, and in the House" with Michaela Goldhaber, Gabriele Christian, and Lauren Kivowitz will bring practical and actionable advice on how to create more equitable access for our disabled community members. Other featured panelists include 2023 Glickman-awardee Jonathan Spector, Special FX Artist and Director Dani Spinks, and award-winning theatremaker Erin Merritt.